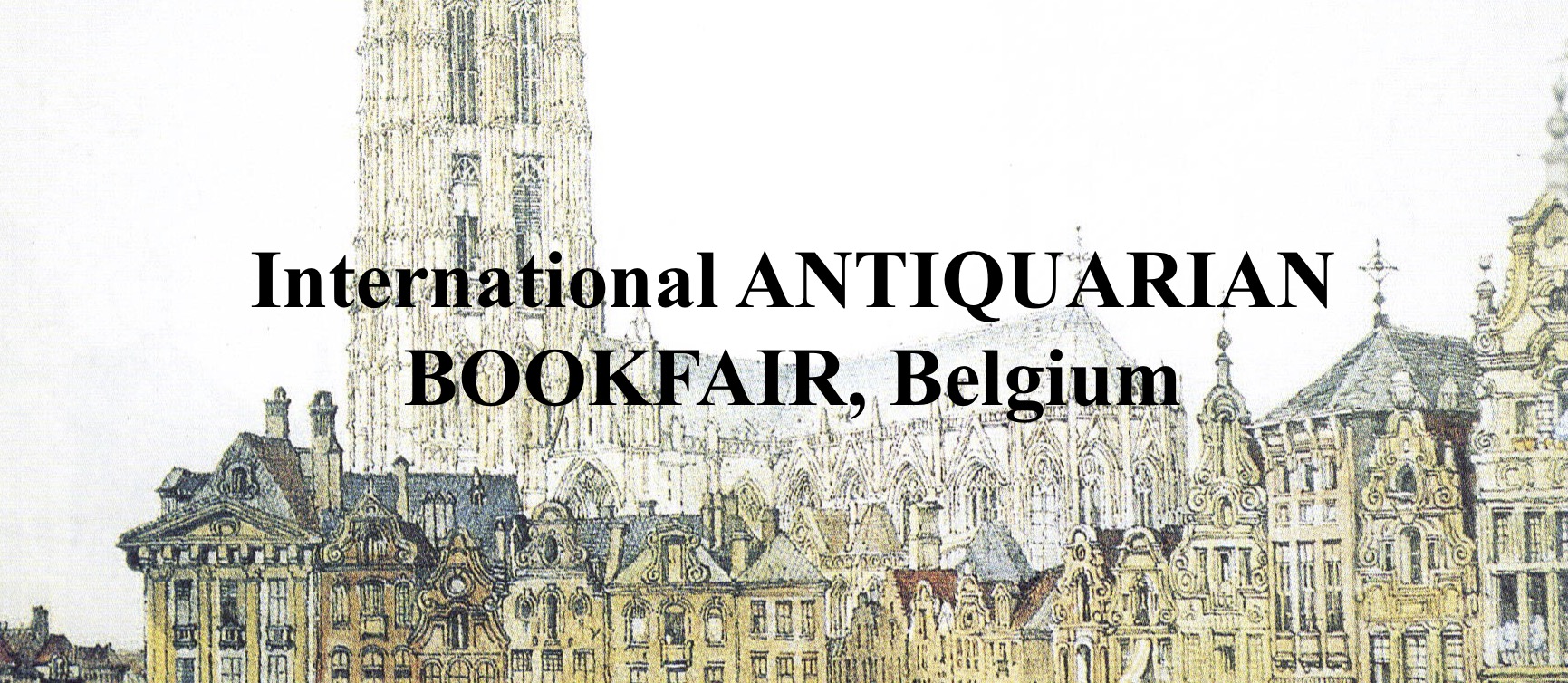 Antiquarenbeurs Mechelen
Prächtig illustriertes Pharmaziepflanzenbuch.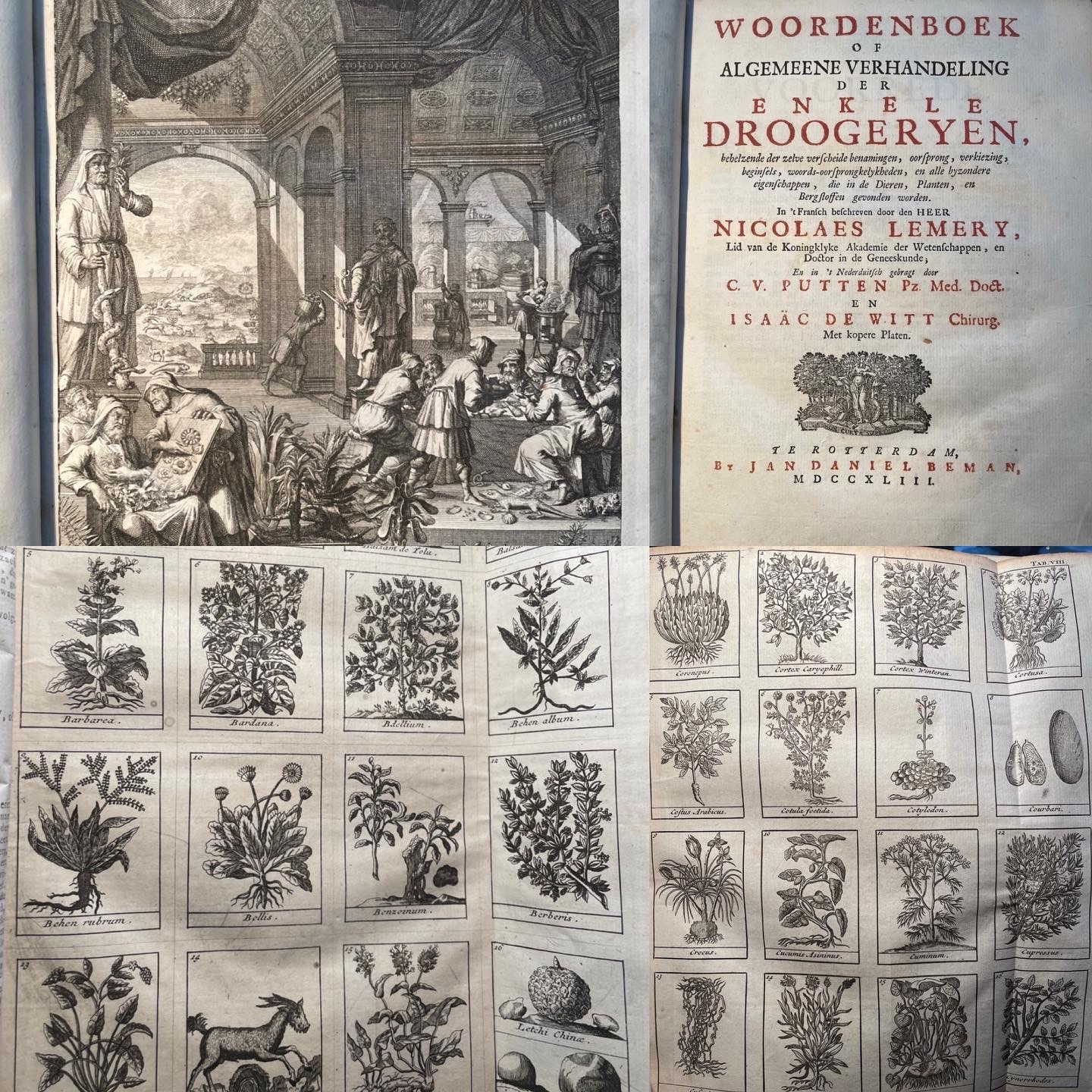 Woordenboek of Algemeene verhandeling der enkele droogeryen, behelzende der zelve verscheide benamingen, oorsprong, verkiezing ..., en alle byzondere eigenschappen, die in de dieren, planten, en bergstoffen gevonden worden / In 't Fransch beschreven door ... Nicolaes Lemery ...; en in 't Nederduitsch gebragt door C. v. Putten Pz. ... en Isaac de Witt ... Rotterdam : Jan Daniel Beman., 1743. [24], 772, [LXXII] p., [26] ausfaltbare Tafeln mit je 16 Pflanzen- und Tierillustrationen von Bleiswyk. Quarto, Halblederband der Zeit mit goldgeprägten Rückentitel.
(on the French editions): Ferchl p.307; Vandewiele p.112; Ferguson II, p.21 and Bibl. Walleriana 5698). Wellcome p.488; DSB VIII, p.172-175. Nicolas Lémery (1645-1715) ?war der vorzüglichste Reformator der pharmaceutischen Chemie in Frankreich ... er suchte überall Klarheit zu verbreiten, schaffte die barbarische Sprache ab, beschrieb das Verfahren bei Bereitung der Arzneien auf das Sorgfältigste? (Hirsch). ?L. gilt als Begründer der neueren Phytochemie? (Ferchl). Bibliotheksexemplar mit Stempeln auf Vorsatz und Vortitel, sonst sehr wohlerhalten.